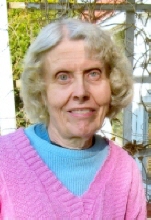 Obituary for Alice Belden Rowley
Winnebago Alice Belden Rowley, 74, of Winnebago died Saturday, September 17, 2016 at home. Born August 13, 1942 in Richford, Tioga County, NY the daughter of Elwin E. and Louise Miller Belden. She grew up as an only child attending schools in Richford and Berkshire, graduating from Newark Valley High School in 1959. Alice earned a Bachelor of Arts in foreign language from Houghton College in Houghton, NY in 1963 and a Master of Arts in Spanish literature from Cornell University in Ithaca, NY. She taught Spanish and French for two years in Waverly, NY as she completed her masters degree. Alice married John D. Rowley, a fellow graduate student at Cornell University, on July 2, 1966 at the First Baptist Church in Newark Valley, NY where she proclaimed her Christian faith. Alice and John served in Chile and Oaxaca, Mexico until moving to Rockford in 1970 where John taught at Guilford High School until 1991. Moving to Winnebago in 1973 Alice devoted herself to her growing family. She was a member of the local Junior Womens Club which sponsored a volunteer library that became an established library district with the library building being built in 1986 and then building on an addition in 2002. Alice worked on the library staff completing a term as director in 2007. She enjoyed extensive reading, traveling, word games, playing piano and cooking for her family. Alice and John recently celebrated their 50 year wedding anniversary and the July 9, 2016 wedding of Wayne and Lori (Schluntz) Rowley in Minden, NE.

Alice is lovingly survived by husband, John Rowley of Winnebago; five children, Philip (Toni) Rowley of Rockford, Karen Ball of Rockford, Dan (Jami) Rowley of Lafayette, CA, George Rowley of Noblesville, IN, Wayne (Lori) Rowley of Minden, NE; six grandchildren, Devonta, Zion, Cheyenne, Danielle, Gabrielle and Megan; and her loving church family at Winnebago Evangelical Fellowship.

Funeral Information

Service at 11:00 a.m. Saturday, September 24, 2016 in Genandt Funeral Home, 602 N. Elida St., Winnebago with a visitation from 9:00 a.m. until service time. Pastor Dennis Buss of Winnebago Evangelical Fellowship and Pastor Kenneth Schmoyer officiating. Burial in Winnebago Cemetery near Winnebago.
Read More