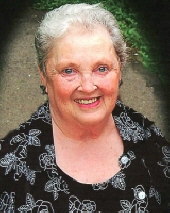 Obituary for Barbara P. Drogemuller
Wife, Mother, Grandma, Friend

Rockford - Barbara P. Drogemuller, 72, of Rockford, formerly of Burritt Township, died Wednesday, November 23, 2011, in Rockford Memorial Hospital, with her husband by her side. Born on February 13, 1939, in Rockford, the daughter of Harold and Ruth (Chapman) Crandall. Attended a one room school house in Burritt, Winnebago High School and the University of Illinois. On February 15, 1958, Barbara married Richard "Dick" Drogemuller and they were fortunate enough to celebrate 53 years together. She was a very active person, becoming a Brownie, Girl Scout and Cub Scout leader. Barbara was involved with making costumes for high school plays. She served on the Parent Advisory Board. Was a charter member of Morning Glory Garden Club. Barbara was a Sunday school teacher for 20 years and active in her church where she held many different offices and relished her Bible Study groups. She was a "Pink" lady at Rockford Memorial Hospital. But the most important things to Barbara, and what she loved the most, was her family, being a Wife, a Mother, and a Grandmother.

Barbara leaves behind her husband, Richard; children, Doug (Michelle) Drogemuller of Hollister, Calif., Laura (Mathew) LaCroix of Columbus, Ohio and Cindy (Steve) Thompson of Hillsboro, Ore.; seven grandchildren, Steven, Stephanie, Amanda, Ryne, Brittany, Brandon and Jessica; one great-grandchild on the way; brothers, the Rev. Kenneth (Esther) Crandall of Winnebago and John "Jack" (Suzanne) Crandall of Rockford; and several nieces and nephews. She was preceded in death by her parents; sister, Donna Conklin; and an infant sister.

Funeral Information

Service at 3:00 p.m. Sunday, November 27, 2011, in Genandt Funeral Home, 602 N. Elida St., Winnebago, with visitation from 1:00 p.m. until service time. In addition, a memorial service will be held at 3:00 p.m., Saturday, November 26, 2011, in Wesley Willows Arbor, 4141 N. Rockton Ave., Rockford; the Rev. Larry A. Moody, pastor of Burritt Community Church, will officiate at both services. Burial in North Burritt Cemetery.
Read More