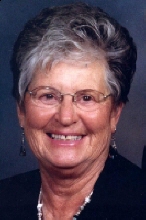 Obituary for Carolyn Rebecca Westphal
Fountain Hills, Ariz. - Carolyn Rebecca (Dimirack) Westphal, 76, of Fountain Hills, Ariz., formerly of Winnebago, Ill., completed her journey home Monday, April 19, 2010, peacefully surrounded by her family, under Hospice care. Born October 11, 1933, in Petersburg, Va., the daughter of Stanley and Dorothy (Rowlett) Dimirack. Graduated from Petersburg High School in 1951. Carolyn married Richard Westphal on June 18, 1955, in Colonial Heights, Va. They moved to the farm in Winnebago and raised two children. Carolyn worked at WREX TV and Winnebago County Farm Bureau Office while attending Rock Valley and Rockford College. She received her bachelor's degree in education on May 20, 1984, started teaching kindergarten that fall and later Title I. Received her master's degree from St. Xavier College May, 1990 and retired from teaching May, 1998. After retirement, enjoyed spending winters in Fountain Hills, before moving permanently in 2008. Carolyn enjoyed working with young children, providing swimming lessons to the Boy Scouts, and providing a loving family environment to her children and grandchildren. As a member of the First Presbyterian Church of Winnebago since 1955, Carolyn was active in Presbyterian Women's Organization, Naomi Circle, Monday Niters Women's Club, and Mariner's Group, taught Sunday school, and served as an elder. Her warm smile and caring touch will be deeply missed by her family and friends.

Carolyn is lovingly survived by her husband, Richard, of Fountain Hills, daughter, Denise (Paul) Dallmann of Scottsdale, Ariz.; son, James (Cheryl) Westphal of Glenwood Springs, Colo.; grandchildren, PFC Michael Dallmann of USMC Camp Pendleton, Calif., Jennifer Dallmann of Scottsdale, and Brittney and Haylie Westphal of Glenwood Springs; stepgrandson, Dustin Kirby of Rockford, Ill.; brothers, Louis (Nickie) Dimirack of Chester, Va. and George (Charlotte) Dimirack, of Colonial Heights, Va.; sister, Pauline (Wayne) Beasley of Chesterfield County, Va.; and five nieces and nephews. She was predeceased by her parents and stepgrandson, Derek Kirby.

Funeral Information

Service is at 11:00 a.m., Saturday, May 8, 2010, in First Presbyterian Church, 208 W. Winnebago St., Winnebago , with the Rev. Steve P. Shullanberger officiating. Final resting place will be in Winnebago Cemetery. Family will receive friends from 5:00 p.m. to 8:00 p.m., Friday, May 7, 2010, in Genandt Funeral Home, 602 N. Elida St., Winnebago.
Read More