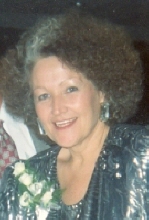 Obituary for Cherryl R. Johnson
Rockford - Cherryl R. Johnson, 68, of Rockford, died Wednesday, November 4, 2015, in SwedishAmerican Hospital, Rockford, after a short illness. Born May 31, 1947, in Evarts, KY, the daughter of Lewis and Dorthea (Hembree) Hall. Graduated from Auburn High School, Rockford, in 1965. Cherryl married Dennis Johnson on September 11, 1965, in Rockford. Together they owned and operated D S Manufacturing, in Rockford. She enjoyed pontooning with her family in the Castle Rock area.

Cherryl is lovingly survived by her husband of 50 years, Dennis; children, Eric (Audra) Johnson of Poplar Grove and Rebecca (Jon) Rotz of Caledonia; granddaughters, Brynn (Camdon) Kutz, Mackenzie, Mallory, and Madison Johnson, Jewlz and Izabela Rotz; great-grandsons, Jayce and Wyatt Kutz; brothers, Bob (Dee) Hall, Leroy Hall, Jim (Eleanor) Hall, and Frank (Pat) Hall; sisters, Mary Skidmore, Debbie Dill and Jan Mason; sister-in-law, Mary Lue Hall; and numerous nieces and nephews. She was predeceased by her parents; brother, Lewis Hall; sisters, Billie Allen and Phyllis "Sue" Mitchell; brothers-in-law, Don Mitchell, Chuck Mason, Ed Dill, Banks Allen and Wade Skidmore; and sister-in-law, Millie Hall.

Special thanks to the CCU staff at SwedishAmerican Hospital for their loving care and support.

Funeral Information

Service at noon, Saturday, November 7, 2015, in Genandt Funeral Home, 602 N. Elida St., Winnebago, with visitation from 10:00 a.m. until service time; the Rev. Larry Moody, pastor of Burritt Community Church, Rockford, will officiate. Burial in Willwood Burial Park, Rockford.
Read More