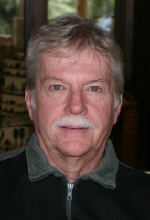 Obituary for David E. Jones
Pecatonica - David E. Jones, 74, of Pecatonica, died Monday, June 16, 2014, from injuries sustained in a motor vehicle accident. He was born February 15, 1940, in Rockford, the son of Earl D. and Gertrude L. (Runyard) Jones. David married Sara J. Hetzer on August 26, 1962, in Tipton, Iowa. He graduated from West High School, Rockford, in 1958 and received his Bachelor of Arts in chemistry from Rockford College in 1963. He was a technical writer at Sundstrand Aviation Corp. while taking graduate course work at Rockford College. David then taught two years for the Rockford School District. After leaving the school district, he was a purchasing agent for Pierce Chemical Co. from 1966 to 1968. In 1968, David started Apache Chemicals, Inc. from his home, which grew into a world-wide business. During this time, as an inventor, he obtained three patents and developed methods for purifying the chemicals used in the computer chip and fiber optic industries still in use today. He sold Apache in 1984, and retired to spend time with family, farm, raise horses, and to build and fly airplanes. David was a member of American Chemical Society; The Electrochemical Society; Al Khamsa, an equine preservation and education organization; Aircraft Owner's and Pilot's Association; Experimental Aircraft Association, Rockford Chapter 22; Mooney Aircraft Pilots Association; Rockford College Charter Club; and The Nature Conservancy. He served on the Pecatonica School Board during the mid-1970's; Pecatonica Fire and Ambulance Board during the mid-1980's; and more currently The Davenport Conservancy, a charitable organization; and Seauphah Publishing Association, an educational organization. He also enjoyed riding his motorcycle with family and friends.

David is survived by his wife, Sara; sons, Chris (Lisa) Jones of Houston, Texas; Matt (Denise Pierson) Jones of Janesville, Wis.; and Tim (Patty) Jones of Winnebago; grandchildren, Andrew, Katelyn and Kyle Jones; stepgrandchildren, Kyle and Anthony; brothers, Wayne and Warren Jones, both of Winnebago; and many nieces and nephews. He was predeceased by his parents.

Funeral Information

Celebration of Life and gathering of family and friends is 11:00 a.m. to 1:00 p.m., Saturday, July 12, 2014, in Genandt Funeral Home, 602 N. Elida St. followed by a luncheon at the Winnebago United Methodist Church, 213 S. Elida St.
Read More