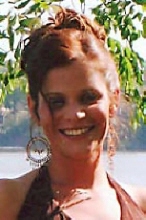 Obituary for Dea C. Crose
Loving Wife, Mom, Daughter, Sister & Aunt

Winnebago - Dea C. (Winn) Crose, 33, of Winnebago, died Saturday, Dec. 24, 2011. Born Feb. 4, 1978, in Danville, the daughter of David and Diana (Mitchell) Winn. Graduated from Oakwood High School in 1996. Dea married Anthony "Tony" D. Crose on Dec. 27, 1997, in Oakwood. She worked as supervisor at The Connection in Cherry Valley. Dea dearly loved Tony, Cole and Alexis and cherished spending time with them, especially at their sporting events.

Dea is lovingly survived by her husband, Anthony "Tony" Crose of Winnebago; daughter, Alexis Crose of Winnebago; parents, David and Diana Winn of Oakwood; sisters, Dana Winn of Fairmount and Danelle (Jason) LaFoe of Catlin; nephews, Dustin Hughes, Joshua and Matthew Justus; niece Skyeler LaFoe; mother-in-law, Diana (Donald) Lane of Ogden; father-in-law, David (Bonnie) Crose of Danville; sister-in-law, Brenda (Dale) Cogdill of Monticello; brothers-in-law, Donald (Joy) Lane Jr. and Perry Lane, both of Oak Ridge, Tenn.; several uncles, aunts and cousins. Predeceased by her grandparents and an aunt.

Funeral Information

Service at 7:00 p.m. Friday, Jan 6, in the Winnebago High School Gymnasium, 200 E. McNair Road, Winnebago, with Pastor Doug Thiesen, of Heartland Community Church, Rockford, officiating. Visitation 4:00 p.m. until service time Friday, in the Winnebago High School Gymnasium.
Read More