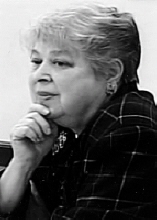 Obituary for Diane J. Miller
Rockton - Diane J. Clikeman-Miller, 74, of Rockton, Harrison Township, died Tuesday, November 3, 2015, in Rockford Memorial Hospital. Born October 4, 1941, in Rockford, the daughter of Wayne and Dorothy (Stauffer) Clikeman. Graduated from Winnebago High School in 1959. Diane married Keith D. Miller on July 3, 1974, in Rockford. Her career path led to many directions, but mostly notably owning her own store, Cow Pasture Bazaar. In her early years, Diane was a member of Middle Creek Presbyterian Church, and then at Shirland Methodist and Owen Center, where she was the organist for over 30 years. She was a member of the Writer's Guild and columnist at the Durand Volunteer. Diane's passions included being an author, historian, public speaker, organist, pianist, artist, and entrepreneur.

Diane is lovingly survived by her husband, Keith; children, Anne Smith, Andrew Kline, Michelle (Ed) Kline, Michael Kline, Kelly (Norm) Viel, Melinda (Robert) Kline-Rivers, Douglas (Meg) Miller and Ginger (Erich) Miller-Lange; over 50 grandchildren and great-grandchildren; brother, David (Linda) Clikeman; sisters, Nathalie (Bob) Lyford, Marcia Lyford and Gayle Clikeman; and numerous nieces and nephews. She was predeceased by her parents.

Funeral Information

Service at 11:00 a.m. Tuesday, November 10, 2015, in Middle Creek Presbyterian Church, 12473 Montague Road, Winnebago, with the Rev. Anita Stuart-Steva officiating. Burial in Middle Creek Cemetery, Winnebago. Visitation 4:00 p.m. to 7:00 p.m., Monday, November 9, 2015, in Genandt Funeral Home, 602 N. Elida St., Winnebago.
Read More