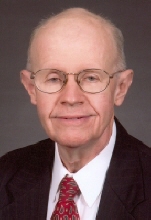 Obituary for Donald E. Rose
Winnebago - Donald E. Rose, 68, of Winnebago, died Friday, December 12, 2014, in Alpine Fireside Health Center, Rockford. He was born April 4, 1946, in Rockford, to Carleton L. and Berna (Larson) Rose. Don graduated from Winnebago High School in 1964 and from Rockford Business College in 1968. He served in the U.S. Army Finance Corps at Ft. Riley, Kansas from 1969 to 1971. Don was an accountant and retired as assistant treasurer at Commercial Mortgage Finance Co. April 3, 1998. He was a deputy treasurer in the Winnebago County Treasurer's office from 1973 to 1980. Don was a member of Pecatonica United Methodist Church and served on various committees and the church board several years. He was secretary-treasurer of the Pecatonica United Methodist Men from 1990 to 2010. Don was awarded a Life Membership in the United Methodist Men in 2014. He served on the United Methodist Northern Illinois Conference personnel committee from 2006 to 2014, and currently served on the United Methodist Northern Illinois Conference communication committee. He was Democratic precinct committeeman in Winnebago Township from 1972 to 1982. Don served on the Winnebago July 4th committee and was secretary from 2008 to 2012. He was a Life Emeritus member of the Institute of Management Accountants (IMA), Rockford Chapter, and served as Rockford chapter director of employment from 1985 to 1999. He was a dismissal volunteer at SwedishAmerican Hospital from 1998 to 2011. Don was an avid Winnebago High School sports fan, even keeping up-to-date on the boys' basketball game the night of his passing. He will be greatly missed by those who knew him.

Don is lovingly survived by many cousins and friends, including dear friend, Avis Hallock of Machesney Park. He was predeceased by his parents.

Funeral Information

Service is at 11:00 a.m., Thursday, December 18, 2014, in Pecatonica United Methodist Church, 528 Washington St., Pecatonica, with the Rev. Katie Voigt officiating. Burial in Willwood Burial Park, Rockford. Visitation 4:00 p.m. to 7:00 p.m., Wednesday, December 17, 2014, in Genandt Funeral Home, 602 N. Elida St., Winnebago.
Read More