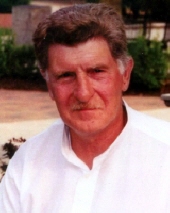 Obituary for Enrico Richard Paris
Winnebago - Rico R. Paris: Born 1937, Died December 21, 2013

"There is nothing better than people." This statement exemplifies the life of Rico Paris, for he was wealthy in family, friends, and knew people from many walks of life.

Born to Dom and Ethel (Soter) Paris on August 21, 1937, he lived a rich and rewarding life. Dom and his sons, Rico and Peter, opened Dom Paris Sons Collision Center, an auto body shop in 1958, which was the home base for the creation of the dragsters built by Rico and his brother. Rico, as driver, touched base and raced with the drag racing community that existed across the United States during the 50"s and 60's. With his brother, Rico was one of the first to create a dual engine dragster. The car was shown and raced in many different venues across the country.

Unfortunately, continued exposure to paint fumes brought about a stroke for Rico when he was 40 years old. Told he probably would never walk again, his determination and persistence proved all the doctors wrong. Within a year and a half, he had picked himself up and was moving on with his life. Prior to his stroke, Rico loved bowling, hunting, trap shooting, and of course, drag racing, and in spite of his disability, later in life, he developed a love of golf. He played most of the links in the area and many out-of-state locations. Rico also made wine for many years, and loved to give it away.

He is lovingly survived by his wife, Marilynn Carey Paris; son, Dom Paris; daughters, Laura (Bucky) Ihlenfeldt and Lindsey (Mike) Vanderhouter; grandchildren, Jake, Mia and Sam Ihlenfeldt; brother, Peter (Maria) Paris; nieces, Libby (Mark) Lystiuk, Lisa Abate and Lana (Donald) Zwiefelhhoper; great-nephews, Aaron Lystiuk, Joey Abate and Sam Zwiefelhoper; godson, Joseph Paris; stepchildren, Rick Corey, Natalie (Denton) Teague and Reid Corey; stepgreat-grandchildren, Elizabeth Corey, Brent (Nancy Mandell) Teague, Jeffery and Abigail Teague, and Adam and Jason Corey; and stepgreat-great-granddaughter, Paige Teague.

Rico's family wishes to thank Liberty Village for their professional and loving care.

Both Rico and his wife have made donations of their remains to institutions of higher learning.

Funeral Information

Service is at 10:00 a.m., Monday, December 30, 2013, in First Presbyterian Church, 208 W. Winnebago St, Winnebago, with the Rev. Steve P. Shullanberger officiating.