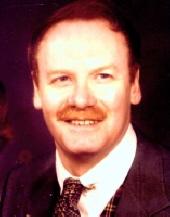 Obituary for Gary L. Lindsay
Rockford - Gary L. Lindsay, 69, of Rockford, died Monday, November 20, 2006, in SwedishAmerican Hospital. Born April 25, 1937, in Rockford, the son of Kenneth and Avolyn (Knott) Lindsay. Graduated from East High School in1956. Gary worked for 24 years at Twin Disc Clutch, and later in retirement, worked as a crossing guard for 16 years.

Gary was one of a kind man with a sweet character and welcoming smile. His heart was full of kindness and always compassionate for those in need. The creed he lived by was to quickly forget the bad experiences in his past and forgive those who hurt him. Never was his mind worried about the future and what tomorrow would bring. In his younger life he spent all of his time playing and excelling in all types of sports. Much of his childhood was spent at the Boys Club in Rockford, and later on the basketball court of East High. As an adult, he became a good provider for his family. Illness, no matter how severe, could never detract from his will to work. He was quick to grant a favor to his friends and family. Later in life, he found quiet enjoyment visiting the many coffee shops in Rockford. Here, he met some of his dearest and closest friends. His happiest moments were spending time playing Bingo with his friends and many acquaintances. Gary will be missed by all whose lives he touched.

Gary is survived by his son, Timothy Lindsay and grandsons, Kenneth and Patrick Lindsay, all of Winnebago and sister, Denise (Jack) Hollis of Machesney Park.

Gary was predeceased by his parents, sister, Donna Stacey, Brother Kenneth "Buster" Lindsay and grandson, Timothy Lindsay, Jr.

Funeral Information

Service is at 11:00 a.m., Saturday, November 25, 2006, in Genandt Funeral Home, 602 N. Elida St., Winnebago, with visitation from 10:00 a.m. until service time. Burial in Calvary Catholic Cemetery, in Winnebago.