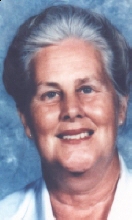 Obituary for Gloria Boward
Orlando, Fla. - Gloria Boward, 72, of Orlando, Fla., died peacefully December 6, 2009, to join the Lord. Born on April 3, 1937, in West Virginia.

She is lovingly survived by her father, Ed Swanson of Winnebago; and many good friends. Predeceased by her mother, Marie (Lough) Swanson.

Funeral Information

Graveside service is at 10:30 a.m., Saturday, April 3, 2010, in Winnebago Cemetery, with the Rev. Keith E. Jones, pastor of a Presbyterian Church in Milwaukee, Wis., officiating.