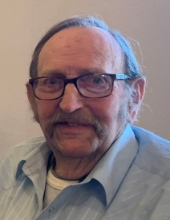 Obituary for Jack Eugene Nelson
Jack Nelson – 85, of Winnebago, IL, passed away peacefully with his family by his side on April 1, 2023. Jack was born December 4, 1937. He is survived by his sister, Shirley Gastel of Big Fork, MT; his 3 children: Gene (Susie) Nelson of Baker City, OR, Tari (Richie) Woods of Seward, IL, Michael Nelson of Tukwila, WA; his grandchildren, Jennifer (Robby) Lloyd (child of Tari and Richie), Josh Miller and Aviva Reinhardt, (children of Gene and Susie); his great grandchildren, Norah Lloyd, Andrew and Austin Davis, Paige Reinhardt.
Jack was a graduate of Winnebago High School, class of 1955. He worked construction at Rein Schulz & Dahl in Rockford and spent time repairing lawn mowers on the family farm. Jack moved back to the family farm in June of 1984. One of his most treasured hobbies and talents was playing his guitar and harmonica. A fond memory his children share is when they were young, he took them camping throughout many of the western states.
Preceded in death are his parents, William (Esther Burdick) Nelson; siblings, Wilma Robbins, William Jr. (Bud) Nelson, Barbara Ann Price, Lois Kite, Darlene Hazzard.
The family is currently planning graveside services for the immediate family at Winnebago Cemetery with cremation rites accorded. They thank you for your thoughts and prayers.
Since Jack had a passion for playing instruments, if you find it in your heart, we would love a donation to the Winnebago Jean McNair Middle School's Guitar Class to make a difference in the student's music education. If you feel led, you can make a music memorial donation to the Jack Nelson Music Memorial at P.O. Box 23, Seward, IL 61077.
Arrangements by Genandt Funeral Home, 602 N. Elida St., Winnebago. For an online obituary and tributes go to www.genandtfuneralhome.com.
Read More
Cemetery Details
Location
Winnebago Cemetery
Westfield Rd.
Winnebago, IL 61088
Memorial Contribution
Jack Nelson Music Memorial
At P. O. Box 23, Seward, IL 61077