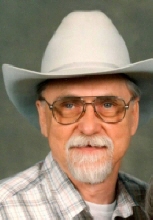 Obituary for James P. Swanson
Rockford - James P. "Jim" Swanson, 76, of Rockford, died Monday, December 24, 2012, in Rockford Memorial Hospital, following a lengthy illness. Born August 6, 1936, in Emmetsburg, Iowa, the son of Frans Albert and Clarissa Sophia (Christensen) Swanson. Graduated from Graettinger High School in 1954 and Iowa State College in 1959. Married Paula Meyer on August 24, 1958, in Fort Dodge, Iowa. Was an engineer in research and development at Twin Disc, Warner Electric, and W.A. Whitney. Active in Boy Scouts for many years and a volunteer at Severson Dells. Also enjoyed videotaping the shows at Charlotte's Web for 35 years and having his pilot's license, flying whenever possible.

Jim is lovingly survived by his wife, Paula Swanson of Rockford; sons, Scot (June) and Kelvin Swanson; grandchildren, Alice and Dylan; sister, Jane (Robert Shaw) Swanson of Italy; nephews, Bob and Mark Swanson; and niece, Diane Kirkpatrick. He was predeceased by his parents; daughter, Jolene Swanson in May, 1985; and brother, Donald Swanson.

Funeral Information

Service is at 11:00 a.m., Saturday, December 29, 2012, in Genandt Funeral Home, 602 N. Elida St., Winnebago, with visitation from 10:00 a.m. until service time; the Rev. Frank Ciprys, pastor of St. Paul Lutheran Church, Rockford, will officiate. Burial at 2:00 p.m., Monday, December 31, 2012, in South Walnut Cemetery, Graettinger, Iowa.