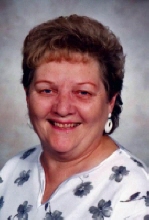 Obituary for Janice L. Reinders Umbenhower
Rockford - Janice L. Reinders Umbenhower, 69, of Rockford, died Saturday morning, August 30, 2008, in Alden Nelson-Debes Subacute Complex, Rockford after a courageous battle with cancer. Born November 10, 1938, in Winnebago, the daughter of John and Lucy (Stahl) Viel. She graduated from Winnebago High School in 1956. Janice married Albert Umbenhower on April 13, 1992. She was a loan processor at Amcore Bank, N.A., retiring in 2000. Janice was an active member of German Valley Christian Reformed Church, its Ladies Aide and its Breakfast Club. She enjoyed traveling and antiquing with Albert.

Janice is lovingly survived by her husband, Albert Umbenhower of Rockford, children, Jerry (Laurie) Reinders of Byron and Jean Reinders of Rockford; grandchildren, Kyle and Kristen Reinders of Byron; and dear cousins, Robert (Virginia) Smith of Pecatonica.

She was predeceased by her parents.

Funeral Information

Service is at 2:00 p.m., Friday, September 5, 2008, in German Valley Christian Reformed Church, 4861 S. Holland Church Rd., German Valley, with visitation from 1:00 p.m. until service time; the Rev. Jake Ritzema will officiate. Burial in Christian Reformed Cemetery, in German Valley.
Read More