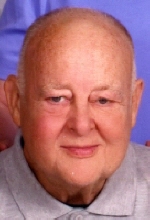 Obituary for John S. Satterlee Jr.
Rockford - John S. Satterlee, Jr., 66, of Rockford, died Tuesday evening, May 1, 2007, in Asta Care, Rockford, after a short illness. Born December 17, 1940, in Oak Park, the son of John and Sarah (Kenney) Satterlee. He graduated from Oak Park River Forest High School in 1958. He served as a paratrooper with the 101st Airborne Division, attaining the rank of sergeant, in the U.S. Army from April 11, 1961 to April 10, 1964. John married Sharon Whiting on June 24, 1962 in Jonesboro. He was a machinist mold maker. John was a lifetime member of the NRA and a member of the American Legion Post 676 in Durand.

John is lovingly survived by his wife, Sharon Satterlee of Rockford; sons, John (Lori) K. Satterlee of Carlisle, Penn. and Thomas S. Satterlee of Winnebago; granddaughters, Britney and Ashley Satterlee, both of Carlisle and Shelby Satterlee of Winnebago; brothers, Richard (Kim) Satterlee of El Paso, Texas and James Satterlee of Rockford; sister, Judy (Robert) Lammert of Cary, sister and brother-in-law, Ginger and Thomas Sather of Cobden and several nieces and nephews.

John was predeceased by his parents and his brother, Howard Satterlee.

Funeral Information

Service is at 10:00 a.m., Friday, May 4, 2007, in Genandt Funeral Home, 602 N. Elida St., Winnebago, with the Rev. Rick Neblock, pastor of Winnebago United Methodist Church, officiating. Burial in Winnebago Cemetery. Visitation 6:00 p.m. to 8:00 p.m., Thursday, May 3, 2007, in the funeral home.