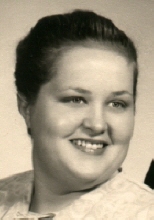 Obituary for Lilly Mae (Owens) Easley
Oregon - Lilly Mae (Owens) Easley, 67, of Oregon, died Thursday night, February 16, 2006, in SwedishAmerican Hospital, of injuries sustained in a car accident. Born November 17, 1938, in Somerset, Ky., the daughter of Pearl Decker and the adopted daughter of Robert James and Lilly Mae (Burdine) Owens. Graduated from Washington High School, Indianapolis, Ind., in 1956, and Bethany Nazarene College, n.k.a. Southern Nazarene University, in Bethany, Okla., with a Bachelor of Science degree in Pre-medicine, in 1961. Lilly married the Rev. Carlton K. Easley, on March 24, 1962, in Westside Church of the Nazarene, in Indianapolis. Together, they pastored in Red Oak, West Des Moines and Mt. Pleasant, Iowa, before moving to Oregon in 1976. Since the early '80s, they have pastored in North Grove Christian Church and Ridott Community Church. In addition, Lilly was a proofreader for Progressive Graphics, in Oregon, for 15 years. She was an accomplished pianist and vocalist, had a passion for the fine arts and literature, and took personal interest in the widows and children in her community. Lilly loved taking care of her family; supporting and encouraging them in all their endeavors.

Lilly is lovingly survived by her husband, the Rev. Carlton K. Easley, of Oregon, children, Carlene Easley of Ottumwa, Iowa, Nathaniel and Jeremy Easley, both of Clarksville, Tenn., Lydia (Gabriel) Easley de Cortinas of Torino, Italy and Joanna Easley of Oregon, grandchildren, Tarah Easley Cardenas of Denver, Colo. and Gaia Cortinas of Torino, Italy, greatgrandchildren, Elizza "Lilly" and Sebastian Cardenas of Denver, mother, Pearl Decker of Somerset, Ky., sisters, Regina (Marvin) Burdine of Greenwood, Ind., Barbara (Albert) Hibbard of Somerset and Chestene (John) Proctor of Martinsville, Ind., brother, Roger (Carol) Decker of Martinsville, and numerous nieces and nephews.

Lilly was predeceased by her parents, Robert and Lilly Mae Owens, two infant brothers, Robert Austin and Donald Ray Decker and sister, Mary Jane Arthur.

Funeral Information

Service is at 11:00 a.m. Wednesday, February 22, 2006, in Genandt Funeral Home, 602 N. Elida St., Winnebago, with Dr. Ray Easley, dean of Wesley Biblical Seminary, Jackson, Miss., officiating. Burial in North Grove Christian Cemetery in Egan. Visitation 5:00 p.m. to 8:00 p.m. Tuesday, February 21, 2006, in the funeral home.
Read More