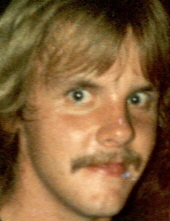 Obituary for Mathew Dean Gaston
Mathew Dean Gaston, 52, of Peoria and formerly of Winnebago, died Monday, April 6, 2020, at his home. He was born July 12, 1967 in Rockford, the son Gary Dennis and Judy Kay (Brown) Gaston. He was a welder at Atwood Mobile Products in Rockford.

Mathew loved his family, friends, bonfires, going on walks, being in nature, pet fish and pet dogs and loves of his life, Max, Boomer and Zoi. He had a beautiful smile, big heart, especially in caring for his dogs and helping others. Mathew will be dearly missed.

Mathew is survived by his mother, Judy Gaston of Winnebago; sister, Dianna (Rory) Camplain of Rockford; nephew, David (Courtney Lee) Owens of Rockford; many uncles, aunts and cousins; special friends; next-door neighbor and best friends, Donnie Johnson of Peoria, good friends, Mones (Bree) Jones of Rockford.

Mathew is predeceased by his father, Gary "Yup Yup" Gaston; brother, Douglas Gaston; sister, Lori Gaston.

Private interment service will be at North Burritt Cemetery near Winnebago. Cremation rites accorded. Arrangements by Genandt Funeral Home, 602 N. Elida St., Winnebago. For an online obituary and tributes go to www.genandtfuneralhome.com.
Read More