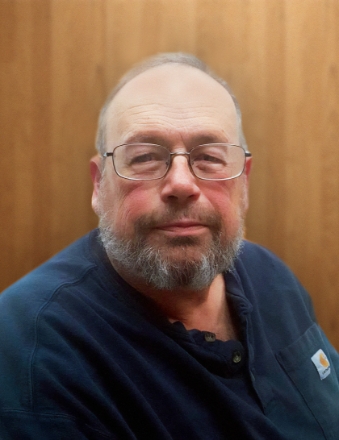 Obituary for Michael Roy Bolen
Michael Roy Bolen joined his heavenly father and reunited with his parents Don and Dorothy Bolen on Wednesday, May 10th 2023. He lived an amazing 73 years on this earth and unexpectedly left us with many memories to cherish.
Mike graduated Pecatonica High School, briefly attended Olivet College in Michigan and enrolled in the Air Force. He then retired after 20 years of service and moved back to his hometown. Mike loved giving back to his community in many ways. He kept busy volunteering his time to his home Church, Trinity Lutheran in Durand, Durand Ecumenical Council, Pecatonica Lions Club and the Durand Food Pantry. He also spent many years supporting and helping the Boy Scouts program. Mike loved attending his grandchildren's, softball/baseball tournaments, soccer/volleyball/basketball games, musicals, plays and concerts. On Sunday afternoons after church, you would find him watching his beloved Packers! He looked forward to getting in his garden every summer and taking care of his yard.
He was extremely proud of his 4 children. Sarah (Matthew) Binger resides in Pecatonica IL and volunteered a lot of her time alongside her dad at many community events. Jon (Beth) Bolen also resides in Pecatonica and enjoyed having his dad's help at work and running Judd and Ellie to batting practice and lots of games. Emily Bolen resides in Washington State, just finishing up her first year of college. When she was home, her and Mike enjoyed watching their TV shows together, especially all the NCIS. Seth Bolen resides in Iowa City, also finishing up his first year of college and enjoyed his visits home with his dad and their special bond with their cat, Mr. Whiskers. Mike always knew he had to make his special coffee cake to send back to college with Seth.
If you ask his 4 grandkids, Ellie & Judd Bolen and Myla & Synthia Binger, what they loved and will remember most about him, it's his famous baked beans, and him carrying around his huge white plastic patio chair to many of their sporting events. You never knew when he was coming or leaving, but they always knew when he was there.
Mike had many special nieces, nephews and cousins in his life and loved hosting family get togethers whenever he could.
A Memorial Service and Luncheon will be announced and held at a later date.
In lieu of flowers a memorial will be established. The Bolen family can be reached at P O Box 943, Pecatonica, IL 61063. Cremation rites accorded.
Arrangements by Genandt Funeral Home, 602 N. Elida St., Winnebago. For an online obituary and tributes go to www.genandtfuneralhome.com.
Read More
Memorial Contribution
In lieu of flowers a memorial will be established.