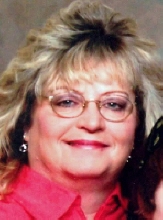 Obituary for Myra Sue Schuur
Loving Wife, Mother, Daughter & Friend To All

Rockford - Myra Sue Schuur, 53, of Rockford, died Sunday, October 12, 2008, in her lakeside home, in Milton, Wis., after a sudden illness. Born November 24, 1954, in Pineville, W. Va., the daughter of James and Margaret (Bower) Cooper. Graduated from East High School, Rockford, in 1973. She graduated from nursing school in Chicago as a LPN. Sue married Tom Schuur on February 14, 1997, in Rockford. She was employed 28 years at Atwood Mobile Products, Rockford, as a heavy assembler and office administrator. Sue was a member of UAW 2840 Local. In addition, she was a wonderful caregiver to her brain-injured brother. Sue was the glue that kept her family and friends together; she was an exceptional friend to all and will be greatly missed. She loved going to the lake and riding the golf cart there. Sue enjoyed having her family and friends come up to visit. She loved her family and friends to the max and was a master prankster to them. Sue will be missed by her favorite pal, Scooby. She LOVED to shop, decorate her house inside and out, plant her flowers and she loved to talk on the phone!!!

Sue is lovingly survived by her husband, Tom Schuur of Rockford; daughter, Kim (Brian Bagwell) Elam of Rockford; step-daughters, Sonya (Neil) Suess and Corinne Schuur, both of Pecatonica; step-son, Brock Orris of Rockford; grandchildren, Justin and Austin Peterson of Rockford, Britanii and Michael Caldwell, Neil T. Suess, Amber Bean, and Brady and Kirsten Yeager, all of Pecatonica, and Neil and Quentin Orris of Rockford; mother, Margaret Cooper of Rockford; brothers, James (Deen) Cooper of Roscoe and Terry Cooper of Rockford; dear uncle and aunt, Billy and Lena Lewis, and their daughter, Joyce Lamont and family, all of Rockford; special friends, Fred Spoto of Rockford and Rhonda Wafford of Machesney Park; special sisters-in-law, Sherry Schuur and Connie White, both of Pecatonica; and numerous other family and friends.

Sue was predeceased by her father, James Cooper, grandparents, and two uncles.

Funeral Information

Service is at 11:00 a.m., Thursday, October 16, 2008, in Genandt Funeral Home, 602 N. Elida St., Winnebago, with Pastor Tim Spickler, of New Life Bible Church, in Winnebago, officiating. Burial in Twelve Mile Grove Cemetery, in Pecatonica. Visitation 6:00 p.m. to 9:00 p.m., Wednesday, October 15, 2008, in the funeral home.
Read More