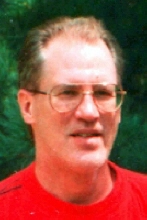 Obituary for Neil D. Falconer
Reno, Nevada - Neil D. Falconer, 63, of Reno, Nevada, died Wednesday, March 21, 2012, in Lassen County, Calif., of injuries sustained from an automobile accident. Born May 5, 1948, in Rockford, the son of Richard P. and Irene S. (Tanner) Falconer. Graduated from Glenbard East High School, in Lombard; attended Wheaton College and Elmhurst College; served in the U.S. Army from 1969 to 1972; then returned to studies at Southern Illinois University receiving his bachelor and master degrees in electrical engineering and business administration.

Neil's work in the Chicago area included creating one of the first electronic musical organs for the GEM Co. He then worked at Bally Corporation and Data East, designing pinball games, winning "Best Game of the Year" two years in a row. In 1999, Neil moved to Reno, taking a challenging job at IGT (International Games Technology), working with a team, designing games. His hobby was photography; Neil enjoyed visiting national parks in the west to photograph the sights, collecting many hundreds of beautiful photos. He also loved playing the guitar.

Neil is lovingly survived by his parents; sister, Susan Allison of Louisville, Ky.; niece, Denise Sedlacek of Wheaton; two grandnieces; one grandnephew; four aunts and fifteen cousins.

Funeral Information

Service at 11:00 a.m. Saturday, April 14, 2012, in First Evangelical Free Church, 2223 N. Mulford Rd, Rockford, with visitation from 10:00 a.m. until service time; the Rev. Chuck Rife will officiate. Private burial in Winnebago Cemetery. Cremation rites were accorded.
Read More