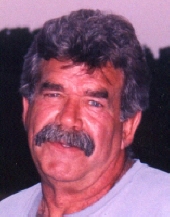 Obituary for Randall "Randy" T. Willis
30 years, short while

Rockford - Randall "Randy" T. Willis, 53, of Rockford, died Wednesday morning, April 26, 2006, after a sudden illness. Born September 13, 1952, in DeKalb, the son of Cecil and Charlene (Harbin) Willis. Graduated from Sycamore High School in 1970. Following high school, he served in the U.S. Navy. Randy was self-employed as a general contractor, operating Willis Construction. He was active at First Church of the Brethren, and enjoyed singing in its men's quartet. Randy was a volunteer for the Way Of Christ men's weekend retreats. Loving animals and the outdoors, he visited Noah's Ark regularly and enjoyed fishing, placing the fish back in the water. Randy always took special time for little children, befriending them immediately.

Randy is lovingly survived by his fiance, Mary Stormont of Rockford, children, Ben Willis in N.C. and Angel Manning in Vallejo, Calif., stepchildren, Angela and Adam Cannella of Rockford, parents, Cecil and Charlene Willis of Sycamore, brother, Roger (Annette) Willis of Woodstock, sisters, Cathy (John) Hartley of San Marcos, Calif., Colleen (Larry) Sterling, of Winnebago, Dianna (Gary) Olson of Maple Park and Deborah Wallace of Geneva, several nieces and nephews and many friends.

Randy was predeceased by his son, Joshua Willis, just this year.

Funeral Information

Service is at 11:00 a.m., Saturday, April 29, 2006, in First Church of the Brethren, 6909 Auburn St., Rockford, with the Rev. Kathleen Brinkmeier officiating. Private burial in North Grove Evangelical Cemetery in Leaf River. Visitation 5:00 p.m. to 8:00 p.m. Friday, April 28, 2006, in Genandt Funeral Home, 602 N. Elida St., Winnebago.