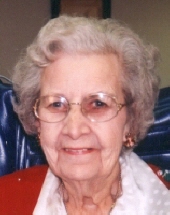 Obituary for Ruth E. Bowman
Winnebago - Ruth E. Bowman, 94, of Winnebago, died Tuesday evening, December 19, 2006, in Alden Nelson Debes Sub-acute, in Rockford. Born July 17, 1912, in Seward, as Ruth Elizabeth Berglund, the daughter of Charles and Anna (Swanlund) Berglund. She was a proud 1929 graduate of the first consolidated school in Illinois, located in Seward. Ruth received an associate's degree in Elementary Education in 1933 from Normal College (predecessor to Illinois State University) in Normal, IL. She loved music and was in the college glee club. Ruth began teaching in Sheldon School at Hoisington and Cunningham Roads west of Winnebago where she had 14 students in kindergarten through 8th grade. Two years later, upon recommendation of the County Superintendent of Schools, Ruth was hired by the Winnebago School District to teach the combined 3rd and 4th grade class. At that time school districts didn't allow married women to teach, but they made an exception and allowed Ruth to complete the school year after her marriage to Vernon L. Bowman on March 14, 1941. Subsequently, she substitute taught in the Winnebago School District. In 1965 she began teaching 2nd grade at Ellen Stiles School in Rockford and working towards her bachelor's degree. Ruth was the first in her family to receive a Bachelor's degree in January 1969 just 4 months before her son, John, received his. In the last five years of her career, she substitute taught in Rockford. Ruth was a lifelong member of the Winnebago couples card club started in 1942 and member of the Seward Women's card club since 1933. She became a member of the Eastern Star in 1943 and a charter member of the Seward Historical Society. Helped to start and served 13 years as a 4H leader for the Winnebago Wonder Workers Club and 3 years on the Winnebago County 4H Committee. Ruth joined the First Presbyterian Church in Winnebago on March 29, 1942, helped start the Mariners in 1942, was a member of the Mary Martha Circle, taught Sunday school for 5 years and was elected a Deacon in 1988. After retiring, Ruth volunteered at Rockford Memorial Hospital, served as an election judge and helped the March of Dimes and American Heart Association fund drives.

Ruth is lovingly survived by her son, John (Jan) Bowman and, daughter, Karen Rowden, both of Rockford, grandchildren, James Rowden and John Rowden, both of Milwaukee, Kristi Bowman of Oxford, Miss., and Ryan Bowman of Saginaw, Mich., sister, Lucille Nelson of Leaf River and several nephews and nieces.

Ruth was predeceased by her husband, Vernon L. Bowman, on March 10, 2001, grandson, Chad Bowman, on January 7, 1976, sister, Helen Berglund, and brothers, Edwin and William Berglund.

Funeral Information

Service is at 2:00 p.m., Saturday, December 23, 2006, in First Presbyterian Church, 208 W. Winnebago St., Winnebago, with visitation from 1:00 p.m. until service time; Rev. Steve P. Shullanberger will officiate. Burial in Winnebago Cemetery, in Winnebago.
Read More