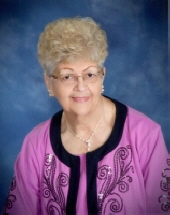 Obituary for Sharon E. Rupprecht
Loving Wife, Mother and Grandmother

Winnebago - Sharon E. Rupprecht, 72, of Winnebago, died Thursday, November 13, 2014, in UW Hospital of Madison, after a short illness, surrounded by her loving family. Born January 22, 1942, in Rockford, the daughter of Henry and Jennie (Reeverts) Schroder. Graduated from Winnebago High School in 1960. Sharon married Richard A. Rupprecht on April 29, 1995, in St. Mary's Catholic Church, Pecatonica. She was a dedicated worker in all facets of her employment. Sharon was an active member of Middle Creek Presbyterian Church and its choir. She loved entertaining family and friends and dearly loved being Cayden's grandma.

Sharon is lovingly survived by her husband, Richard; son, Greg (Cassidy) Leonard and grandson, Cayden Leonard, all of Winnebago; brother- and sister-in-law, Randy and Judy Rupprecht of Rockford; and numerous cousins. She was predeceased by her parents and numerous aunts and uncles.

Funeral Information

Service is at 11:00 a.m., Wednesday, November 19, 2014, with visitation from 10:00 a.m. until service time, in Genandt Funeral Home, 602 N. Elida St., Winnebago; the Rev. Dr. Anita Stuart-Steva, pastor of Middle Creek Presbyterian Church, Winnebago, will officiate. Burial in Middle Creek Cemetery, Winnebago. Visitation 4:00 p.m. to 7:00 p.m., Tuesday, November 18, 2014, in the funeral home.