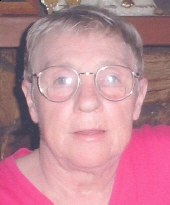 Obituary for Sherry L. Walker
Winnebago - Sherry L. Walker, 66, of Winnebago, died Tuesday morning, December 7, 2010, in her home, with her family at her side, following a courageous battle with cancer. Born on June 22, 1944, in Rockford, the daughter of Wes and Margaret (McDonald) Walker. Graduated from Winnebago High School in 1962 and attended Rock Valley College. Sherry was employed as a lead person at Barber Colman for 34 years, and upon retiring, worked part-time at Main Street Financial for three years. She loved the outdoors, especially working in her yard and garden, fishing and hunting. Sherry enjoyed playing softball for the Winnebago Winnettes, having won many titles for softball. She also had a great love for her animals and was known for taking in stray cats and caring for them.

Sherry did so much for her family and friends and will be greatly missed by them, including her partner, Helen Johnson; sons, Bobby Johnson and Tony Ward; five grandchildren; five great-grandchildren; uncle and aunt, Sonny and Reva McDonald of Seattle, Washington; uncle, Jesse Kuntzelman; cousins, Irene (Fred) Lestina and Shirley (Tom) Joyce and their families.

Sherry was predeceased by her parents; aunt, Jennie Kuntzelman; and uncle, Virgil McDonald.

Funeral Information

Service for Sunday, December 12, 2010, is postponed until sometime in January, due to inclement weather and road conditions. At Sherry's request, cremation rites were accorded.