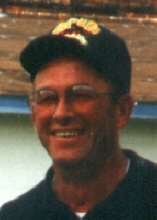 Obituary for Vernon L. Ascher
Winnebago - Vernon L. Ascher, 64, of Winnebago, died Sunday evening, October 8, 2006, in Rockford Memorial Hospital. Born November 20, 1941, in Freeport, the son of LeRoy and Dorothy (Gasmund) Ascher. Graduated from Winnebago in 1959. He served in the U.S. Air Force from June 9, 1959 to June 7, 1963. Vernon married Lois Dean on September 24, 1965, in Seward Congregational Church. He farmed in the Winnebago area for over 40 years. An avid Green Bay Packer fan, Vernon also enjoyed reading about military history and traveling with his family and friends.
Vernon is survived by his wife, Lois Ascher of Winnebago, children, Jill (Brian) Mohr of Carlock, Aaron Ascher of Winnebago, Aimee (Dean) Meyer of German Valley and Peter Ascher of Winnebago, grandchildren, Jacob, Mitchel and Lauren Mohr of Carlock and Kaylyn and Colton Meyer of German Valley, brothers, Eugene (Julie) Ascher and Richard Ascher, both of Winnebago and Ken Asche of Seward, sister-in-law, Ann Stevens and several nieces and nephews.

Vernon was predeceased by his parents, brother, James Allen Ascher, son, James Andrew "Andy" Ascher on April 2, 1993 and stepfather, Raymond Asche.

Special thanks is given to the entire OSF staff for their care and support; he considered you all good friends.

Funeral Information

Service is at 11:00 a.m., Friday, October 13, 2006, in Seward Congregational Church, in Seward, with the Rev. Ronald C. Farb officiating. Burial in Twelve Mile Grove Cemetery in Pecatonica. Visitation 6:00 p.m. to 8:00 p.m., Thursday, October 12, 2006, in Genandt Funeral Home, 602 N. Elida St., Winnebago.