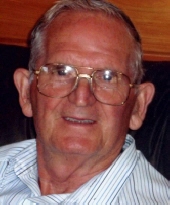 Obituary for Wade Skidmore
Cherished Husband, Dad & Grandpa

Rockford - Wade Skidmore, 72, of Rockford, went to meet his Savior Saturday night, November 1, 2008, surrounded by his loving family at home, after a courageous battle with cancer. Born May 11, 1936, in Verda, Kentucky, the son of Oscar and Goldie (Burkhart) Skidmore. He attended school in Verda. Wade married Mary Ruth Hall on July 24, 1957, in Tennessee. He was employed by General Electric for seventeen years, and then Gunite Industries for ten years. Upon retirement Wade was a construction worker for Keiser Design Build and then Countryman Inc. He was a very active member of Memorial Baptist Church. Wade enjoyed the family vacations traveling in the South and dearly loved all the family gatherings.

Wade is lovingly survived by his wife, Mary Skidmore of Rockford; daughters, Marquetta (Richard) Coffell of Rockford, Lecia (Jeff) Alsup of Machesney Park; grandchildren, Heidi, Holly, Andrew and Peter Coffell of Rockford; several brothers and sisters-in-law; and numerous nieces and nephews.

He was predeceased by his parents; parents-in-law; brothers, Paul and Oscar Skidmore; sister, Mildred Skidmore; and several brothers and sisters-in-law.

Funeral Information

Service is at 11:00 a.m., Wednesday, November 5, 2008, in Memorial Baptist Church, 7007 Flora Rd., Rockford, with Pastor W. Ralph Martin officiating. Burial in Willwood Burial Park, in Rockford. Visitation 5:00 p.m. to 7:00 p.m., Tuesday, November 4, 2008, in Genandt Funeral Home, 602 N. Elida St., Winnebago.
Read More